In the Beginning...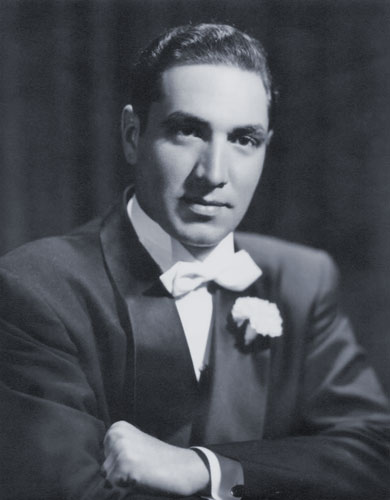 Angelo Rossi
Rossi Contractors began in 1948, with one truck and the dreams of Angelo Rossi and his brother Joseph. Angelo labored during the day, hauled dirt at night and worked tirelessly to expand his company.
Angelo once told his wife, Gloria, that he would consider himself successful with a company comprising ten trucks. Angelo's business eventually grew beyond his hopes and expectations. Angelo's diligence and adherence to a strict standard of excellence enabled Rossi Contractors to become one of the largest concrete, excavating and underground utility contractors in the Midwest.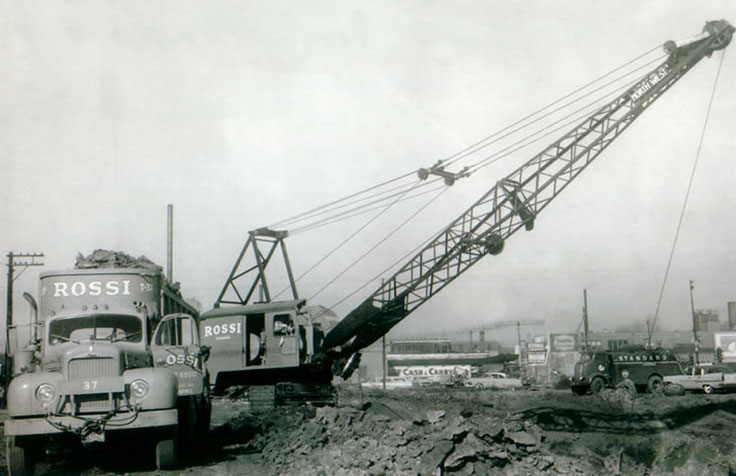 Rossi Contractors played an integral role in building the post war infrastructure of the Chicago metropolitan area by installing underground utilities and constructing roadways. The integrity of its founder assured everyone involved in the burgeoning list of Rossi projects, that the work would be performed as promised. As his business flourished, Angelo Rossi maintained a commitment to quality and safety that solidified his company's reputation as one of the region's exceptional construction firms.
Rossi Contractors Today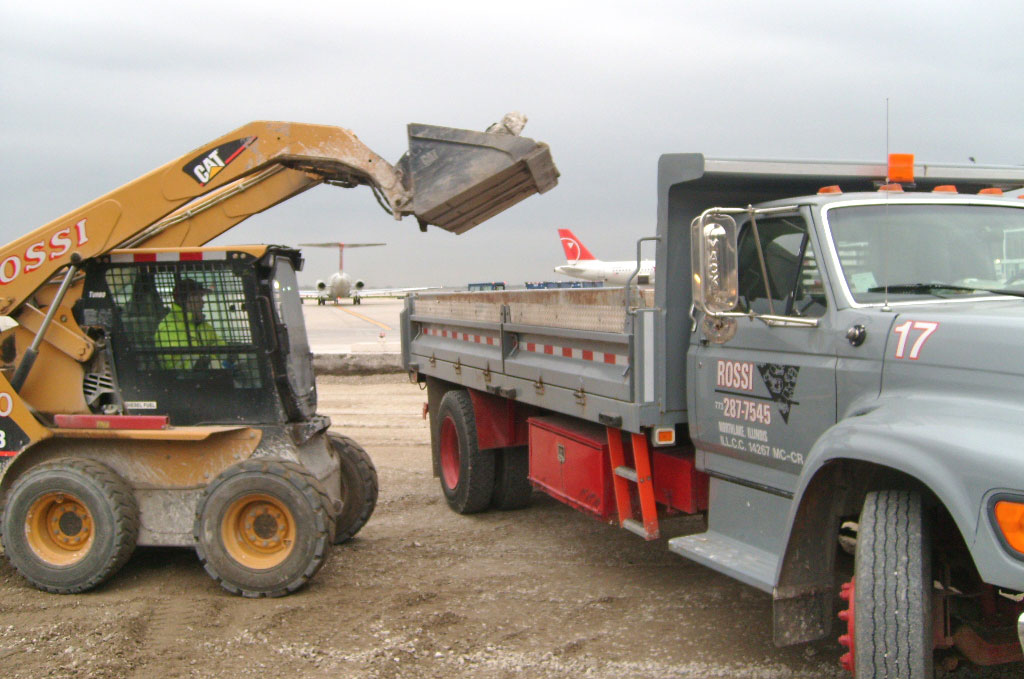 Rossi Contractors, Inc. is a family owned and operated construction company, and has been for more than 75 years. Angelo Rossi's sons, Robert and Ronald, have worked in the family business virtually all of their lives and are intimately involved in the daily operations of the company. They continue their father's legacy of integrity, leadership and determination to grow without compromising performance. From a single truck in 1948, Rossi Contractors, Inc. has expanded to become a diversified construction and material company which owns and operates more than two hundred pieces of construction equipment.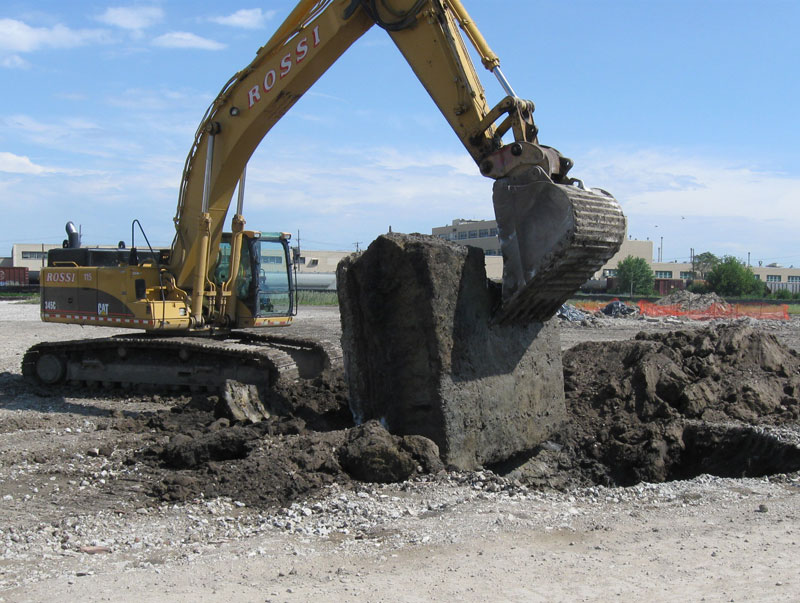 Rossi Contractors, Inc. adheres to the same standards that it has since the company's inception and performs work for some of the region's largest and most prominent government and corporate entities. Current clients include the City of Chicago, Department of Aviation, DuPage Water Commission, major airlines and several other large corporations. Rossi has the resources and effective associations required to complete the largest and most demanding projects, safety and efficiently.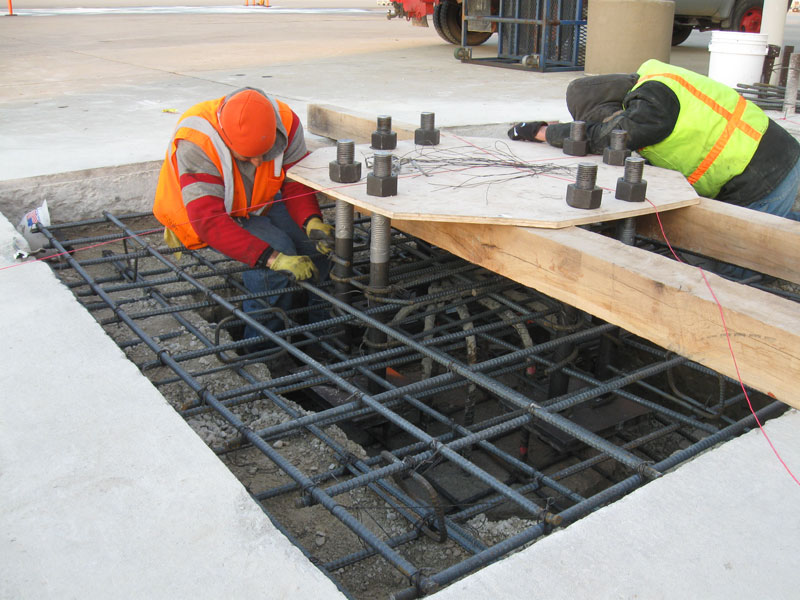 Rossi Contractors adapts readily to the needs of our clients. As the contractor of choice for an impressive list of corporate and government agencies, the team of construction professionals led by Bob and Ron Rossi routinely performs some of the most challenging emergency repair and reconstruction work in civil contracting.
Rossi Contractors is committed to being an equal employment opportunity employer and to ensuring diversity with our subcontractors. Rossi Contractors takes a proactive approach to furthering female and minority economic opportunity. Rossi Contractors has successfully completed projects with numerous City of Chicago certified Disadvantaged Business Enterprises (DBE), Minority Business Enterprises (MBE) and Women's Business Enterprises (WBE) contractors. Rossi supports and encourages diversity and equal employment opportunities as a matter of practice.